Steps for Success
The kit has been strategically positioned to keep you in front of your clients for 20+ years.
On average it will create 60 touch points for you annually with no additional work!
Place 10 business cards in the exclusive business card holder.
Introduce the kit at closing as a useful gift your client can use immediately; Utility knife to open packing boxes-picture hanging set to get that first picture on the wall of their new home (helping them get their artwork on the wall of their new home is an emotional connection you've just helped them accomplish.)
"No need to waste a kitchen drawer…" Let clients know there is plenty of room in the kit to include their favorite items (scissors, markers, pliers…things they normally keep in the kitchen drawer.) This will help ensure it becomes their go-to kit.
Let your client know you have provided business cards to share when they hear of friends and family needing your services. This sets the expectation.
Follow up once a year by bringing a small item to add to the kit. For instance; "I hope you've found great value with the kit, here is something else I hope you'll find useful. "Are you in need of more business cards to insert?"
When you make it easy for your clients to share your business cards, they will do it!
 Referral Kits vs. Consumable
Closing gift given
Bottle of wine
Gift certificate for dinner
Gift certificate (Home Depot)
Fruit basket
Ornamental piece
Pizza and plates
Customized Referral/Tool kit*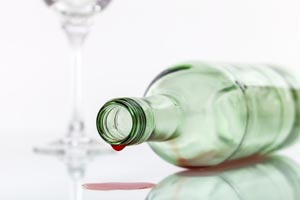 On average 1.5% of the business cards distributed generate a new client over a 3 year period