The SMART Closing Gift
"Strategically positioned to keep you in front of clients for 20+ years"
Patented Business Card Holder on the Kit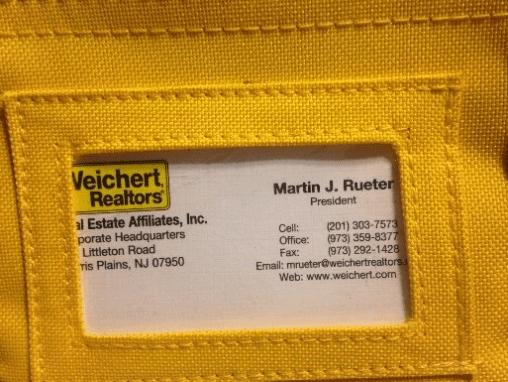 Keeps your cards convenient for clients to access and share when they hear of someone needing your services.
Holds 10 business cards – That's a possibility 10 new referrals.
Cards will not get lost in a stack of other business cards.
Your personal information and company information stays in front of clients for years to come.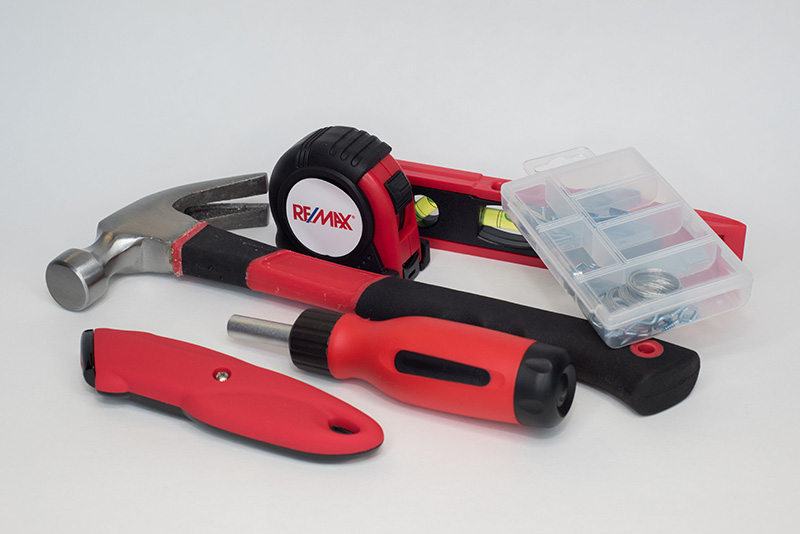 Kit Includes
12 oz hammer
12 assorted bit ratcheting screwdriver
16′ tape fractional tape measure
Utility knife with 3 blades
68 piece picture hanging kit
Torpedo level
These are the 6 most common tools that every homeowner needs and uses starting on day one. This will become their go-to kit!
 Benefits
Never miss a referral opportunity! Equip your clients with the right "tools" to refer business to you. This kit will keep working for you, long after closing!
Growing your business in such a simple way has never been so easy and powerful!
Increased referrals = increased sales!
Tax deductible as a business expense, since it's all about branding and marketing.
Saves you time and money! This is the perfect gift for everyone. No need to think about where your clients eat, drink or shop. Keep several on hand as closing gifts or to promote your business.